Shop by Category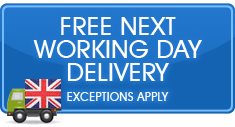 Atlantic Trampolines Latest Twitter Updates
RT @HonestMummy: Jumped spent twenty minutes jumping on a trampoline. That's the same as going for a run isn't it?!

RT @Jac_inabox: Is it justifiable to buy a trampoline for the garden when you're 24? I really want one and always have done & have peter pa…

'Äú@charmele0n: Do not leave ur phone in ur pocket unlocked or you'll accidently buy 2 birthing balls and a trampoline'ÄĚ Sounds good to us!

RT @Mia_IvoryCoast: If I won 1 million dollars the first thing I'd buy is a trampoline.
Atlantic Trampolines Sports Armband
The Atlantic Trampolines Sports Armband For Apple iPhone 4 is ultra comfortable. It provides full protection for your Apple iPhone 4 whilst the soft material provides maximum comfort while exercising. Whether you are running, cycling, lifting weights or having a relaxing walk this is the perfect companion for your iPhone 4. It has a stylish look with soft finish. The screen is fully covered keeping your device dry when using outdoors while raining. Also the phone is fully usable.

New generic Deluxe ArmBand compatible with Apple iPhone 3G / 3GS, Black
Exercise your right to a great soundtrack with this ultimate workout duo: an iPhone compatible SportBand with Case.
This durable, lightweight armband case keeps your iPhone secure and protected.
Unique design allows easy access to all functions without having to remove the skin.
Atlantictrampolines embossed logo.
Thick padding offer the best in protection.
Heavy duty see-through faceplate allows you to view and access your iPhone while still in the pouch
Adjustable Velcro Armband gives you the versatility of carrying your iPhone in a variety of ways.
You can run, ride, lift and more without missing a second of your favorite tunes.
The Armband will fit any arms from slender to the big guns! (upper arm circumference: 10 - 15 inches)
Color: Black
Size: Perfect Fit
Accessory Only. iPhone not included.

Compatible WithApple:
iPhone 1st Gen. 4GB / 8GB / 16GB
iPhone 3G 8GB / 16GB
iPhone 3GS 16GB / 32GB
iPhone 4 - AT&T 16GB / 32GB
iPhone 4 - Verizon 16GB / 32GB

Also suitable for other touch phones with measurements no larger than 4.5inch(h) x 2.7inch(w)

Got an iPhone, check out Atlantictrampolines iTrampoline app today..


http://itunes.com/apps/iTrampoline


We offer FREE next working day delivery on all orders recieved by midday to the mainland UK and an paid trampoline installation service is available for customers within 20 miles of our Pembroke Dock warehouse. We are unable to give a designated time of delivery and deliveries can be anytime between 8am and 6pm.

Reviews for Atlantic Trampolines Sports Armband