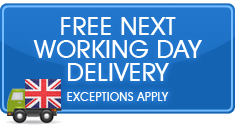 Atlantic Trampolines Latest Twitter Updates
RT @wallaceme: I love this country so much. #StormEunice https://t.co/D1Blo1G81r

With strong winds forecast for the UK from #StormEunice make sure you secure your garden #trampoline to avoid damag… https://t.co/f0HMzk68bS

RT @HolysmokeVic: This is my favourite vid ever, I feel the need to buy our rotti a trampoline 🐶🤣

SPECIAL OFFER These 10'x14' and 10'x17' rectangular trampolines are the largest we've ever sold. Now available to… https://t.co/vcSEIUWz9W
iPhone Application

The iTrampoline mobile application  from Atlantic Trampolines is a fun app to use on a trampoline.  It counts bounces, measures the height bounced, against an iconic landmark of your choice, and, once you have entered your weight, measures the calories used up against a range of popular foods.  You can obtain it FREE from the iTunes site for download to an Apple iPhone or iPod Touch.

This app makes exercise fun and gives you progressive targets to achieve.  For children it can be an educational game, teaching them about worldwide landmarks and the calorific value of different foods.  It will encourage everyone to take more exercise.

Using the App

iTrampoline is fun for anyone to use: children, adults even grandparents! 
The app is easy to use, simply pick one of the landmarks and/or a type of food from the target screen and start bouncing.  To view your progress go to the counters or progress screen.  On the progress screen your progress is indicated by the blue bar on the right.

You will need to enter your weight on the setting screen for accurate calorie counting.
You can pick up where you left off in your last session as well.  If you want to clear the app use "Reset" on the counters screen
 
The app can be used as part of a fitness program or as a game.  The limit is your own imagination.
iPhone Armbands to hold the iPhone to your arm whilst bouncing are now available HERE from the Atlantic Trampolines website. 




To avoid confusing the iPhone try to keep your arms still whilst bouncing.

Please note that the iTrampolines application is only available currently for use on an Apple iPhone or iPod Touch. 

The iTrampoline app can be download from iTunes.
http://itunes.com/apps/iTrampoline




What's New

The app will be updated in the future with more features. 
Sign up for our newsletter at the bottom of the page to hear about our updates.

Support

If you require support in using the iTrampoline app then please