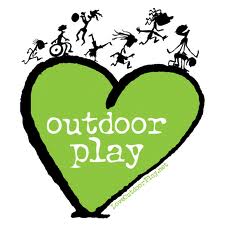 Our previous blog post by Michael Follett, CEO at OPAL Outdoor Play and Learning looks at the benefits, and necessity, for play in a child's development.  The organisation "Love Outdoor Play" seeks to promote outdoor play and is made up of a team of people and groups working together to increase freedom to play.  The campaign is led by Play England.
The Love Outdoor Play campaign is calling on everyone to do something to make sure that more children can play out more often. This could be as simple as taking five minutes to map your favourite place to play on the online map, helping out at your local play project or spreading the Love Outdoor Play word on Facebook and Twitter.
Atlantic Trampolines' new range of outdoor play equipment is a great place to start for ideas to help children engage in play outside.  We offer a range of play houses and climbing frames as well as smaller items like swingball and garden quoits.
Here is a short video produced by Love Outdoor Play which promotes the benefits of playing outside and gives some ideas on what you could do to help.
Author: Bob Bounce