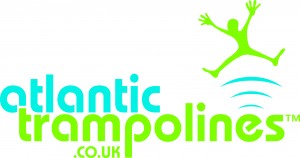 PRESS RELEASE
Online retailing offers lifeline for British manufacturers
One of Britain's famous toy brands of yesteryear has become the latest casualty of a tough trading market.
TP Toys, the UK's largest toy manufacturer, which made its name in the 1950s with Hula Hoops and then branched out into garden play frames and trampolines, has been placed in administration, and according to an industry commentator the company had become a "victim of sticking to traditional retailing and not embracing e-commerce and the obvious commercial opportunities provided by online sales."
Andrew Jardine, Managing Director of rival award-winning Atlantic Trampolines, www.atlantictrampolines.co.uk which retails exclusively online, said, "It was a sad time for not just those involved in the outdoor play and leisure sector, but any 30 something's who will remember the TP brand as part of their growing-up experience."
TP toys, based in Kidderminster, were a much respected company whose customers included Tesco, John Lewis Partnership and Early Learning Centre. "But despite offering a high-quality product similar to those of Atlantic Trampolines, TP sold at nearly double their rival's prices in the current climate where customers are unwilling to pay high prices. By selling their trampolines through high street retailers, TP could not compete with the low prices and specialist customer service provided by direct internet brands such as Atlantic Trampolines," explained Jardine.
Many companies have suffered from economic challenges and the rise of internet shopping, but Bristol-based Andrew Jardine who distributes UK-wide from warehouse facilities at Pembroke Dock, encourages logical thinking behind the process of selling products in a competitive market: "When we founded Atlantic Trampolines we saw no benefit in selling via retailers who would not display our product or stock it as, due to the size and weight, it needs to be home delivered. We are also able to offer specialist advice which the high street retailer's staff aren't trained to do."
Jardine also encouraged toy and other product manufacturers to "move with the times and embrace the opportunities the internet and online shopping can provide for brands looking for success in today's ever increasing competitive market."
People looking for a trampoline for Christmas who have been let down by the decline of TP toys, can call Atlantic Trampoline's Freephone Trampo-line 0800 032 5879.
Issued: 4.00pm Wednesday 7 December 2011
Author: Bob Bounce