Shop by Category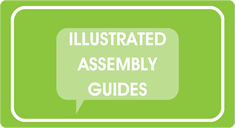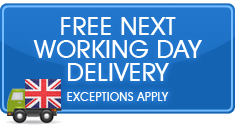 Atlantic Trampolines Latest Twitter Updates
While any rain is certainly welcome, #thunderstorms can pose a threat to safety when playing outdoors. In case of… https://t.co/WOjp98Oyet

With the #dryweather continuing, we've compiled some tips on how to #savewater in your garden. 1) Water in the eve… https://t.co/4BwvNmOLbI

Just a cheeky reminder that we sell pools - perfect for cooling down in this hot weather!* *Remember to abide by l… https://t.co/JM2E5lGLJe

Take steps to keep yourself and others safe during this #hotweather. Look out for the vulnerable, stay #hydrated,… https://t.co/78TGf1WuHR
10ft Trampoline Packages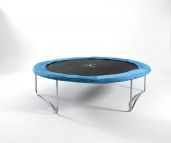 10ft Trampoline with weather cover and ladder.

£181.98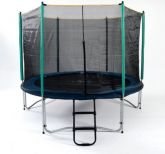 10ft Trampoline: 4pc trampoline set Save £61.98
Save £39.99
£217.98
10ft Trampoline: 6pc trampoline set

£293.94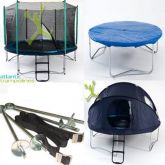 10ft Trampoline: 7pc trampoline set Save &pound75.98
Save £75.98
£313.98
Showing items 1 to 4 of a total of 4
If you are looking to buy a 10ft Trampoline, Atlantic Trampolines have a range of packages available, all with FREE delivery to any address within mainland UK!  
10ft Trampoline
Our basic 10ft Trampoline packages come complete with a Trampoline Weather Cover and Access Ladder. The 10ft trampoline has a diameter of 10ft and measures 110" in height, and can hold up to 100kg in weight so is suitable for both children and adults.
The package is a 3 piece set and includes:
10ft Trampoline
10ft Weather Cover
Trampoline Access Ladder 
10ft Trampoline With Enclosure
Trampoline safety is extremely important, and an Enclosure can provide complete peace of mind when children are using the Trampoline. Atlantic Trampolines stock
Trampoline Enclosures
in a full range of sizes, and they can be bought individually or as part of a Trampoline with Enclosure package.
10ft Trampoline
Trampoline Access Ladder
10ft Weather Cover
10ft Trampoline Enclosure 
10ft Trampolines Ultimate Deal


Atlantic Trampoline's 10ft Trampoline ultimate deal is a 7-piece Ultimate Deal package containing everything you need to get started with Trampolining – from the safety essentials, to a fun Trampoline Tent and Shoe Bag!
They are perfect for those who are new to Trampolining and buy buying all the parts in one package you will save over £65 compared to buying all the parts separately!
Included The 10ft Ultimate Deal packages are:
10ft Trampoline
Trampoline Tent
Trampoline Safety Enclosure
Trampoline Access Ladder
Trampoline Weather Cover
Trampoline Shoe Bag
Trampoline Anchor Kit
At Atlantic Trampolines, we believe that Trampolining should be fun but that safety should always come first. So you can feel confident that you are buying a 10ft Trampoline of the highest quality and safety standards when you buy from Atlantic Trampolines.