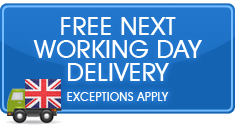 Atlantic Trampolines Latest Twitter Updates
RT @TheSun: EXCLUSIVE: Cop filmed clowning around on a trampoline while out on a drug bust https://t.co/rtkaX2YnsS

08.00hrs 21/11/18 All phone lines are up and running as engineers fixed the issue yesterday evening. Sorry for any… https://t.co/GSZHjK4AiT

Please note we are experiancing issues with our phone system this morning and unable to answer calls until network… https://t.co/7PijyIzuQr

https://t.co/UoIY76EXjP https://t.co/UoIY76EXjP
Contact Us
We like hearing from our customers, feel free to get in touch or place an order with us using any of the following methods.

By Telephone:
Tel: 0800 032 5879
+44 (0)1646 622 211 if calling from overseas and 01646 622 211 if calling from a mobile.
We can take your order details or answer your enquiries over the phone on the number above. Open from 8am to 4.30pm weekdays (excluding Bank Holidays).
By Email:
info@atlantictrampolines.co.uk
or use the Enquiry form below.
Online:
Place an order online and pay by credit/debit card via our secure website. Once we receive your order you will receive a confirmation email.
By Post:
Atlantic Trampolines Ltd
Bounce House, Unit 1
London Road Ind Est
Pembroke Dock
Pembrokeshire
SA72 4RZ