Shop by Category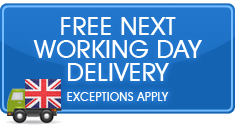 Atlantic Trampolines Latest Twitter Updates
28 July 2020 @ 13:55 The problem that impacted our phone lines and internet communication earlier today is now reso… https://t.co/V5qzy9AWIW

We regret we are currently unable to receive phone & internet messages as our phone lines and internet are not oper… https://t.co/JbqMcD77Ua

TRAMPOLINES - We have restricted stock & delivery availability. Please do not order without checking availability f… https://t.co/8XaFMmFaC9

RT @TheSun: EXCLUSIVE: Cop filmed clowning around on a trampoline while out on a drug bust https://t.co/rtkaX2YnsS
Weather Covers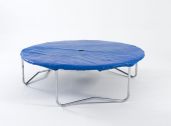 6ft weather cover

£22.98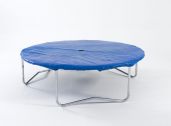 8ft weather cover

£24.98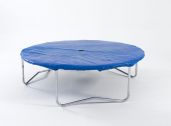 10ft weather cover

£27.98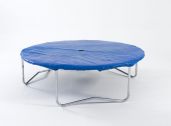 12ft weather cover

£31.98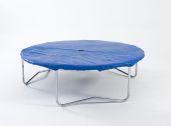 13ft weather cover

£34.98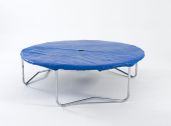 14ft weather cover

£36.98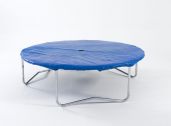 15ft weather cover

£39.98
Showing items 1 to 7 of a total of 7
Trampoline Weather Covers
Keep your trampoline in perfect condition against the elements all year round with a trampoline weather cover.
Trampoline covers are not only designed to keep your trampoline clean, but also to prolong the life of your trampoline by keeping it in great shape.
By adding a trampoline cover, you will also keep the trampoline padding and trampoline springs away from the weather meaning they will stay in perfect condition alongside your trampoline.
The trampoline covers are easy to fix and once clamped will make sure they stay in place, whatever the weather.
There is a small gauzed hole at the centre to allow water to drain through and prevent pooling. Pooling creates undue strain and stress on the frame and causes springs to stretch unnecessarily.
This protective trampoline cover is essential for keeping off leaves, twigs, sap, bird droppings and other airborne debris and is also a great way to keep the padding covering the springs looking like new.
Atlantic Trampolines are one of the UK's leading specialist trampoline suppliers. We stock a range of trampoline weather covers, to fit trampolines from
6ft
to
15ft
. Simply choose the correct trampoline cover size to fit your trampoline.
We are here to help if you need to chat to someone about your trampoline cover, or trampoline accessories, just call us on the Trampo-Line 0800 032 5879.