Shop by Category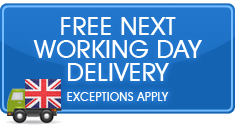 Atlantic Trampolines Latest Twitter Updates
28 July 2020 @ 13:55 The problem that impacted our phone lines and internet communication earlier today is now reso… https://t.co/V5qzy9AWIW

We regret we are currently unable to receive phone & internet messages as our phone lines and internet are not oper… https://t.co/JbqMcD77Ua

TRAMPOLINES - We have restricted stock & delivery availability. Please do not order without checking availability f… https://t.co/8XaFMmFaC9

RT @TheSun: EXCLUSIVE: Cop filmed clowning around on a trampoline while out on a drug bust https://t.co/rtkaX2YnsS
Roof Tents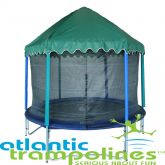 6ftrooftent

£39.98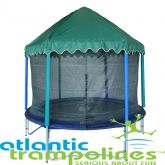 13ftrooftent

£59.98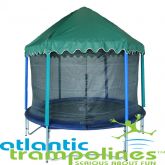 14ftrooftent

£61.98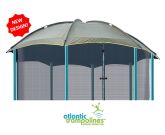 10ftrooftent

£53.98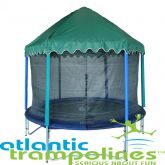 12ftrooftent

£56.98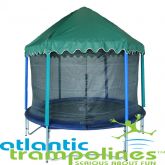 8ftrooftent

£47.98
Showing items 1 to 6 of a total of 6
Atlantic Trampolines play roof offers the solution to be able to use your trampoline regardless of the weather conditions.

Our new play roof fits over the existing net poles retaining the safety element of the enclosure netting. You may wish to consider our Trampoline tent if you are looking for a product which is fully enclosed.

The play roof not only keeps the trampoline bed dry but it covers the trampoline bed of debris from trees and birds, it offers UV protection against potentially harmful sun rays. The Atlantic Trampolines play roof will fit all trampolines that are similar to Atlantic Trampolines designs.

Please note:
This purchase is for the trampoline roof only and does not include trampoline, enclosure or other items shown and this product is only suitable for the specified trampoline size.

This is designed to be used with enclosures that feature the bobble top cap so If you are in doubt to whether the Atlantictrampolines Roof Tent will fit your trampoline please call the Trampo-line on 0800 032 5879

This item is not designed to be used in high winds, please follow the instructions and remove if high winds are forecast.