Shop by Category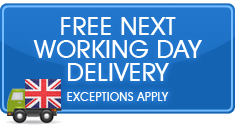 Atlantic Trampolines Latest Twitter Updates
28 July 2020 @ 13:55 The problem that impacted our phone lines and internet communication earlier today is now reso… https://t.co/V5qzy9AWIW

We regret we are currently unable to receive phone & internet messages as our phone lines and internet are not oper… https://t.co/JbqMcD77Ua

TRAMPOLINES - We have restricted stock & delivery availability. Please do not order without checking availability f… https://t.co/8XaFMmFaC9

RT @TheSun: EXCLUSIVE: Cop filmed clowning around on a trampoline while out on a drug bust https://t.co/rtkaX2YnsS
Spa Accessories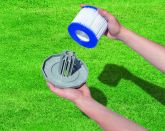 2 pack Filter Cartridge VI is essential for a Lay-Z-Spa pump as they filter out dirt and grime from the water in the hot tub to help keep it clean and healthy

£10.99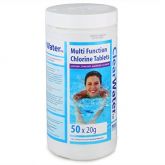 These Multifunction Mini Tablets are an incredibly simple way to maintain clear and hygienic hot tub water.

£19.99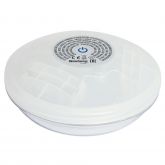 LED Floating Pool Light

£19.99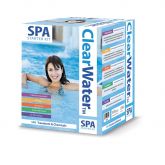 All-round starter kit for Spa owners, Contains essential chemicals for maintaining water quality.

£29.99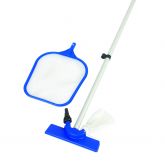 Pool/Spa Maintenance Kit

£29.99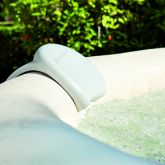 The Bestway Spa Pillows offer Lay-Z-Spa-ers a comfortable, cushioned head and neck support for when you mean serious relaxation business.

£30.49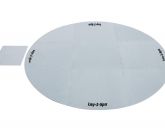 This Lay-Z-Spa Floor Protector sits underneath the spa to help with insulation and minimising the loss of heat.

£34.99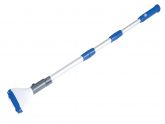 Clean and maintain your above ground pool with ease using the Bestway Aquascan Electric Pool & Hot Tub Vacuum Cleaner.

£37.00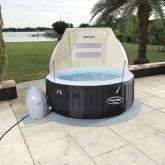 This Lay-Z-Spa Canopy is the perfect companion if you want increased privacy and shelter from wind and rain

£44.99
Showing items 1 to 9 of a total of 9