Shop by Category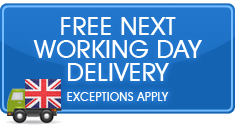 Atlantic Trampolines Latest Twitter Updates
RT @TheSun: EXCLUSIVE: Cop filmed clowning around on a trampoline while out on a drug bust https://t.co/rtkaX2YnsS

08.00hrs 21/11/18 All phone lines are up and running as engineers fixed the issue yesterday evening. Sorry for any… https://t.co/GSZHjK4AiT

Please note we are experiancing issues with our phone system this morning and unable to answer calls until network… https://t.co/7PijyIzuQr

https://t.co/UoIY76EXjP https://t.co/UoIY76EXjP
Lay-Z Spas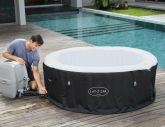 The Miami AirJet is one of our most popular choices. With plenty of space for up to 4 people and an 81 AirJet massage system, it's perfect for couples or a family.

£400.00
Enjoy space for the whole family at an affordable price. You can experience the lavish Vegas lifestyle with space for up to 6 people and an 87 AirJet Massage System.

£449.99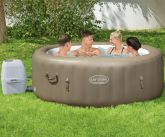 The 120 AirJet Massage System makes unwinding as easy as stepping in. Fits up to 6 people. A stylish addition to any outside space.

£499.99
With a square design, Hawaii AirJet combines premium features with an affordable price. Comfortably fits 4 to 6 people!

£529.99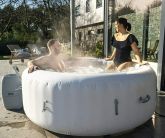 Sit back and let the colours of the built-in LED light system work their magic. The Paris AirJet fits up to 6 people, and it's a fabulous choice.

£529.99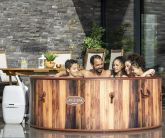 The Lay-Z-Spa Helsinki features 87 AirJets, 5-7 person capacity and has Freeze Shield technology so you can enjoy your hot tub all year round.

£769.99
Showing items 1 to 6 of a total of 6