Shop by Category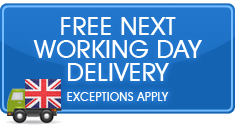 Atlantic Trampolines Latest Twitter Updates
28 July 2020 @ 13:55 The problem that impacted our phone lines and internet communication earlier today is now reso… https://t.co/V5qzy9AWIW

We regret we are currently unable to receive phone & internet messages as our phone lines and internet are not oper… https://t.co/JbqMcD77Ua

TRAMPOLINES - We have restricted stock & delivery availability. Please do not order without checking availability f… https://t.co/8XaFMmFaC9

RT @TheSun: EXCLUSIVE: Cop filmed clowning around on a trampoline while out on a drug bust https://t.co/rtkaX2YnsS
Trampoline Enclosures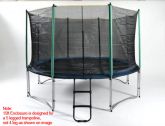 15ft Safety Enclosure (Does not Include Trampoline or Ladder)

£120.98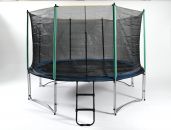 14ft Safety Enclosure (Does not Include Trampoline or Ladder)

£108.98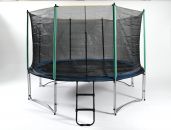 13ft Safety Enclosure (Does not Include Trampoline or Ladder)

£102.98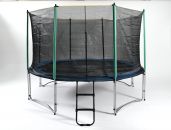 12ft Safety Enclosure (Does not Include Trampoline or Ladder)

£96.98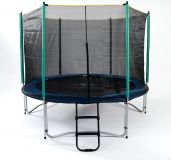 10ft Safety Enclosure (Does not Include Trampoline or Ladder) suitable for a 3 legged trampoline

£84.98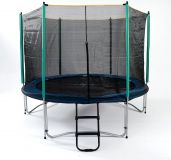 8ft Safety Enclosure (Does not Include Trampoline or Ladder)

£72.98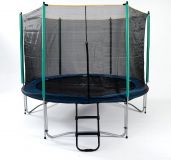 6ft Safety Enclosure (Does not Include Trampoline or Ladder)

£60.98
Showing items 1 to 7 of a total of 7
What is a trampoline enclosure?
A trampoline enclosure is essentially a piece of netting that stands tall around the perimeter of the trampoline. The enclosure frame is constructed out of trampoline poles, which are padded to ensure safe bouncing. The trampoline enclosure includes a zipped easy entry point, which allows or prevents entry to the trampoline.
Why do you need a trampoline enclosure?
Here at Atlantic Trampolines, we recommend that all trampolines are used with an enclosure. The trampoline enclosure provides many safety benefits, including:
Trampoline enclosures stop users from accidentally falling off the trampoline
Trampoline enclosures prevent users jumping off the trampoline when dismounting, a common cause of accidents
Trampoline enclosures also stop small children and pets from accessing the trampoline Whilst trampoline enclosures provide peace of mind to parents when children are on the trampoline, we still recommend that young children are supervised whilst on a trampoline, and that normal trampoline safety rules are adhered to.


Why choose an Atlantic Trampolines trampoline enclosure?

Our trampoline enclosures are designed to retain the maximum jumping area
Trampoline enclosure poles have a full foam padding cover providing safety benefits
Our trampoline enclosures are guaranteed for 5 years
Our enclosures can be used with other trampoline brands
Atlantic Trampolines trampoline enclosures are safety-certified
Trampoline enclosures come with an assembly instruction manual. Or if you're struggling, help is at hand on the Trampo-line 0800 032 5879
Free next day delivery all over the UK


Atlantic trampolines offer trampoline enclosures for 6ft – 15ft trampolines. Use the navigation to find the right-sized trampoline enclosure for your trampoline.