Shop by Category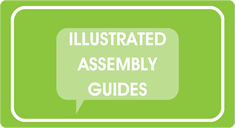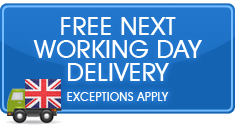 Atlantic Trampolines Latest Twitter Updates
While any rain is certainly welcome, #thunderstorms can pose a threat to safety when playing outdoors. In case of… https://t.co/WOjp98Oyet

With the #dryweather continuing, we've compiled some tips on how to #savewater in your garden. 1) Water in the eve… https://t.co/4BwvNmOLbI

Just a cheeky reminder that we sell pools - perfect for cooling down in this hot weather!* *Remember to abide by l… https://t.co/JM2E5lGLJe

Take steps to keep yourself and others safe during this #hotweather. Look out for the vulnerable, stay #hydrated,… https://t.co/78TGf1WuHR
Forest Double Swing
A Forest Double Swing set that is ideal for smaller gardens.
Includes two plastic swing seats with fully adjustable ropes.
Supplied with ground stakes which must be concreted in.
All plastic parts are UV stabilised.
2014 design
The Forest Double Swing is made from FSC certified, kiln dried, pressure treated wood. This means the environmentally friendly preservative has penetrated deep into the centre of the wood rather than being simply applied to the surface of the wood. You can apply a water based stain to the wood each year if you wish to for aesthetic reasons, but it is not necessary to apply a surface stain to maintain the Forest Double Swing's excellent rot resistant properties and its performance guarantee.
Buy with confidence - TP timber is cut, air dried, planed and kiln dried before being pressure treated with environmentally friendly preservative (osmose or tanalith E) which penetrates deep into the wood, right into its centre, rather than simply being applied to the surface, So our performance guarantees do not rely upon the annual application of stain to the wood surface.
Age range 3-10 years but ideal for younger children too if an additional baby swing seat is purchased. TP QuadPod, Deck Chair Swing Seat, TP Early Fun Swing Seat and TP Junior Seat are all compatible.
Maximum user weight 45kg per seat
Length of the top bar is 160cm
Double Swing: 240cm W x 183cm D x 209cm.
Wood frame covered by a 5 year guarantee against wood rot causing failure; all other parts 1 year.
Know about wood: www.tptoys.com/customer/pages/wood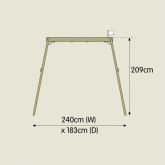 Please note that during warm dry spells cracks can appear in any timber product including play equipment. This is perfectly normal and is allowed for in the design of each item so that strength is not compromised. Wood is an organic natural material, each piece has unique features including colour, texture, knots and cracks. This is all part of the appeal! However it also means that it will change as it ages and also it will react to atmospheric conditions, for example if there is a prolonged hot and dry spell in the summer or a very wet and cold winter. In warm weather the wood will shrink, and in wet weather it will expand. These changes means that over time, stresses are set up throughout the wood which will result in cracks and splits appearing. These cracks can appear alarming as they can be both wide and deep. You should be prepared to check your play equipment regularly to note any changes in the timber. These cracks and splits will occur more often in round-wood, than square cut wood as round timber comes from smaller trees which contain more heartwood and square cut wood is taken from trees with less heartwood so is less prone - although it does still occur. tp themselves state that: "the tp round-wood playsets are dimensioned and designed to ensure that this (cracking and splitting) has no effect on their structural integrity. However as a result of this characteristic, you should be prepared to check your wooden climbing frame or wooden swing so as to identify any splintering or lifting of the surface layers of the wood" Checking (cracks and splits in timber) is normal for timber climbing frames, is not structural and is not considered a defect. Please bear all this information in mind before purchasing since we cannot replace poles within the manufacturers specification.
We offer FREE next working day delivery(Mon-Fri) on orders recieved by midday to the mainland UK for most of our products and a paid trampoline installation service is available for customers within 20 miles of our Pembroke Dock warehouse. We are unable to give a designated time of delivery and deliveries can be anytime between 8am and 6pm.
Reviews for Forest Double Swing