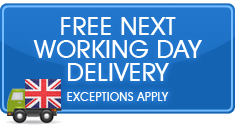 Atlantic Trampolines Latest Twitter Updates
RT @wallaceme: I love this country so much. #StormEunice https://t.co/D1Blo1G81r

With strong winds forecast for the UK from #StormEunice make sure you secure your garden #trampoline to avoid damag… https://t.co/f0HMzk68bS

RT @HolysmokeVic: This is my favourite vid ever, I feel the need to buy our rotti a trampoline 🐶🤣

SPECIAL OFFER These 10'x14' and 10'x17' rectangular trampolines are the largest we've ever sold. Now available to… https://t.co/vcSEIUWz9W
Local Offers
Pembrokeshire Local Offers
Occasionally we have products that we are unable to sell online to our customers nationally for various reasons, including minor damage or a broken box.
The products listed below are available for sale at a discounted price by collection in person from our warehouse or, in some cases, with local delivery to addresses within Pembrokeshire only, subject to additional charge.
This page is updated regularly with new offers and products which when sold are deleted. However, to avoid disappointment please contact us before visiting to ensure the item you are interested in is still available.
Our warehouse is open from Monday to Friday between 8:00am and 4:30pm (excluding bank holidays).
Listings:
-------------------------------------------------------------------------------------------------------------------------------------------------------------------------------------------------------