Shop by Category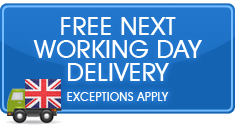 Atlantic Trampolines Latest Twitter Updates
RT @TheSun: EXCLUSIVE: Cop filmed clowning around on a trampoline while out on a drug bust https://t.co/rtkaX2YnsS

08.00hrs 21/11/18 All phone lines are up and running as engineers fixed the issue yesterday evening. Sorry for any… https://t.co/GSZHjK4AiT

Please note we are experiancing issues with our phone system this morning and unable to answer calls until network… https://t.co/7PijyIzuQr

https://t.co/UoIY76EXjP https://t.co/UoIY76EXjP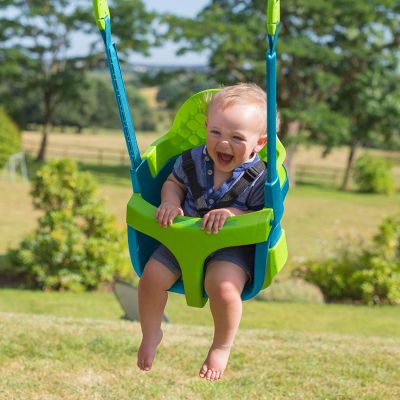 QuadPod Swing Seat
TP Toys Quadpod, 1 swing seat, 4 modes, endless fun!
The QuadPod is supplied with adjustable extension straps so is suitable for use with

click her

e to see what frames this seat is compatible with.

The TP SwingSafe arms deliver excellent stability and a really straight swing motion in all four modes. The moulded headrest is comfy for baby's head while the three point harness ensures baby is safe and secure.

The plastic surface wipes clean in seconds. It's also easy to change from one mode to another and back again
The 4 modes of the QuadPod swing:
The ages stated are guides only and will vary accoring to your child's individual development.
Mode 1 - This fully supportive "Cocoon" style seat with moulded headrest is suitable for babies from just 6 months old. The adjustable 3 way safety harness must be used at all times.

Mode 2 – Remove the moulded head rest at the push of a button, to create a bucket seat suitable for children aged from around 12 months old. The three point safety harness must be used. The T Bar remains in place.

Mode 3 - For children aged around 2 years old, the T bar is detached completely to create an easy access, open bucket seat with safety harness.

Mode 4 - When children are ready, around 3 years old, unclip the bucket seat from its base, remove the safety harness and the stage 4, full size swing seat is revealed.
NOTE: This is just the swing seat and not the full swing set.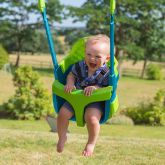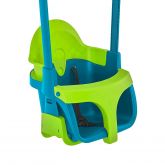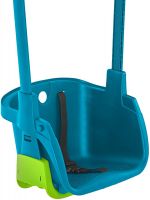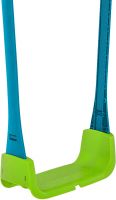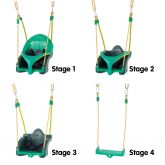 We offer FREE next working day delivery(Mon-Fri) on orders recieved by midday to the mainland UK for most of our products and a paid trampoline installation service is available for customers within 20 miles of our Pembroke Dock warehouse. We are unable to give a designated time of delivery and deliveries can be anytime between 8am and 6pm.
Reviews for QuadPod Swing Seat