Shop by Category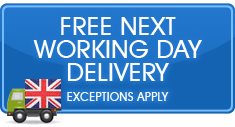 Atlantic Trampolines Latest Twitter Updates
Parents tell us all the time their trampoline was the best thing they ever bought for their children http://t.co/eIHn8VBBzd

We've a warehouse full of trampolines and spares if you need to renovate your trampolines after the long Winter http://t.co/eIHn8VBBzd

'Äú@pinstripes03: I just never had a trampoline as a kid and if I don't get one right now I may never get one and that's a little tragic'ÄĚ

We are currently experiencing some issues with our emails which means we are unable to receive or send emails.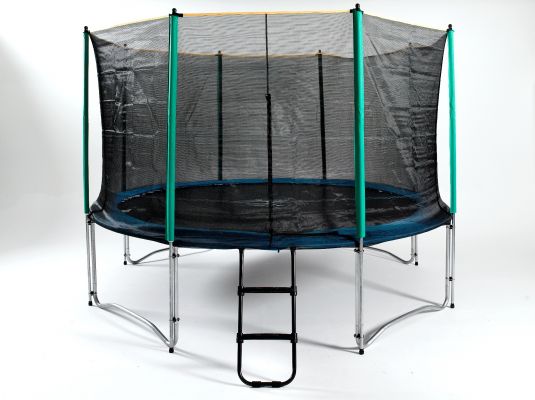 13ft Trampoline With Enclosure

This 13ft Trampoline with enclosure Package comes complete with trampoline with enclosure, ladder for easy access and a weather cover to keep the trampoline in good shape all year round.
The 13ft trampoline with enclosure package is a fantastic offer and will save you over £39. Your 13ft trampoline will also be delivered by Atlantic Trampolines for FREE!
The 13ft Trampoline with enclosure Combination Package is a 4-piece set and includes the following products:
13ft Trampoline
Trampoline safety enclosure
Trampoline weather cover
Trampoline access ladder
Plus!
5 year warranty on frame from failure due to rust
12 month guarantee on springs, padding & jumping mat.
We offer FREE next day delivery in the UK and an installation service is available for customers within 20 miles of our Pembroke Dock warehouse.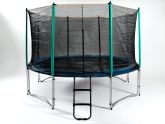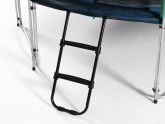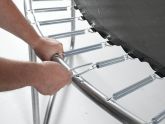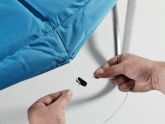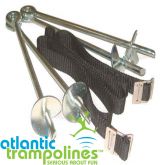 Anchor Kit

£21.98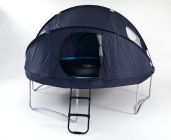 13ft Trampoline Tent (NB does not include trampoline)

£107.98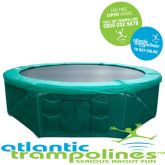 13ft Trampoline Skirt

£39.98
Huge 13' diameter 'Fun' trampoline (35" in height)
High weight loading, can take adults of up to 100kg (approx 16 stone)
Jumping mat made of A grade Permatron Polypropylene from the United States. UV resistant, sewn with heavy duty UV resistant thread and using galvanized v-rings
80 super strength 165mm zinc plated galvanized springs
Frame tubes - 42mm x 1.5mm (galvanized both inside and out)
Connecting tubes - 42mm x 1.5mm (galvanized both inside and out)
Leg tubes - 38.1mm x 1.5mm (galvanized both inside and out), 4 leg sets
21mm thick 260mm wide double thick weather resistant pvc padding (Top layer Polyester,bottom layer PE) blue in colour
Closed cell foam that does not absorb water or mildew or lose shape
Black jumping mesh
Assembly instruction manual complete with spring assembly tool


Also Includes..
13' mesh safety-net enclosure
Tubes 25mm x 1.5mm galvanized
Designed to retain the maximum jumping area
Pole sleeves are green in colour
EN-71 approved (British Safety)
RWTUV/GS approved (European Safety Certificate)
Cadmium testing passed
in 1986 Cleveland State Universityís Delta Epsilon fraternity fielded a six-man team that set the Guinness World Record for continuous bouncing on a trampoline, with 53 days of jumping between six people. President Reagan called the team to congratulate them. Other Guinness record categories for trampoline include a category for the longest slam-dunk by a basketball player on a trampoline.
We offer FREE next working day delivery on all orders recieved by midday to the mainland UK and an paid trampoline installation service is available for customers within 20 miles of our Pembroke Dock warehouse. We are unable to give a designated time of delivery and deliveries can be anytime between 8am and 6pm.

Reviews for 13ft Trampoline With Enclosure

 How would you like the chance to win a family voucher to spend a day at a Go Ape! high-wire forest adventure?
 Every month we are giving away a family voucher for two adults and two children to use at any Go Ape! Adventure throughout the UK. All you need to do is return the feedback form that comes with your trampoline, FREE of charge. We will be picking out a card at random at the end of every month. For more information on Go Ape! and your nearest centre, please visit www.goape.co.uk