Shop by Category
Atlantic Trampolines Latest Twitter Updates
RT @LeadOnWales: Andrew Jardine of @atlantictramps also confirmed speaker for Lead On 2015 @HiltonCardiff July 1st. Tickets from http://t.cā€¦

RT @ItsKyleStewart: Trampolines are fun šŸ˜†

ā€œ@elenaadeluca: I asked Alex what he wants to buy when we are adults with real money and he said he wanted a trampoline !!!!ā€ Sensible chap!

RT @AliceGJ_: If I ever have kids (god forbid) the first thing I buy will be a trampoline. Every child deserves a trampoline.
Net Pole Top Caps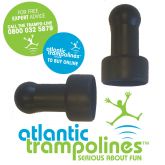 Net Pole Top Caps (6 Caps)

£13.98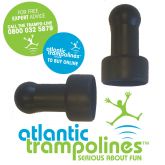 Net Pole Top Caps (8 Caps)

£14.98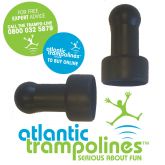 Net Pole Top Caps (10 Caps)

£15.98
Showing items 1 to 3 of a total of 3
Replacement Trampoline net pole caps in case you ever lose yours. We cater for all sizes of trampoline so make sure you choose ones that fit your trampoline.

If you are unsure which pack to get then please call us free on 0800 032 5879.