Shop by Category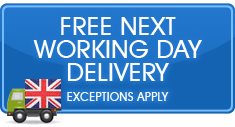 Atlantic Trampolines Latest Twitter Updates
RT @HonestMummy: Jumped spent twenty minutes jumping on a trampoline. That's the same as going for a run isn't it?!

RT @Jac_inabox: Is it justifiable to buy a trampoline for the garden when you're 24? I really want one and always have done & have peter pa…

'Äú@charmele0n: Do not leave ur phone in ur pocket unlocked or you'll accidently buy 2 birthing balls and a trampoline'ÄĚ Sounds good to us!

RT @Mia_IvoryCoast: If I won 1 million dollars the first thing I'd buy is a trampoline.
6ft Trampoline Packages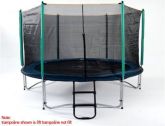 6ft Trampoline: 4pc trampoline set
Save £19.90
£156.98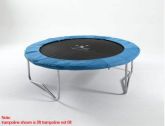 6ft Trampoline with weather cover and ladder.
Save £19.90
£120.98
6ft Trampoline: 7pc trampoline set Ė Save £55.98
Save £55
£229.98
Showing items 1 to 3 of a total of 3
Atlantic Trampolines have a variety of 6ft Trampoline packages available, so whether you are looking to simply buy a 6ft Trampoline, or a
6ft Trampoline with Enclosure
and a range of Accessories, you can find a deal to suit your needs.
All trampoline packages from Atlantic Trampolines come with free delivery in mainland UK, and we also offer an installation service if you live within 20 miles of our Pembroke Dock warehouse!
6ft Trampolines
Our basic 6ft Trampoline package comes complete with a Trampoline Access Ladder and Weather Cover. The trampoline measures 6ft in diameter, and 18" in height. It is suitable for small children and adults alike as it can hold up to 100kg (approx. 16 stone) in weight.
The trampoline package is a 3 piece set and includes:
6ft Trampoline
Access Ladder
Weather Cover 
6ft Trampoline with Enclosure
If you are looking to buy a 6ft Trampoline that can be used by small children, safety is extremely important. A can ensure that you have complete peace of mind while children are using the 6ft Trampoline, and can be purchased as part of our
6ft Trampoline with Enclosure
Combination Packages.
Buying the Trampoline and Accessories together in this package will save you over £19 compared to buying all the parts separately.
The 6ft trampoline package is a 4-piece set and includes:
6ft Trampoline
Trampoline Access Ladder
6ft Weather Cover
6ft Trampoline Safety Enclosure

6ft Trampoline Ultimate Deal
6ft Trampoline
Trampoline Safety Enclosure
Trampoline Tent
Trampoline Weather Cover
Trampoline Access Ladder
Trampoline Anchor Kit
Trampoline Shoe Bag

And if you buy a
6ft trampoline with Enclosure
Package from Atlantic Trampolines, you will save over £55 compared to buying all the parts separately!
Atlantic Trampolines believe that Trampolining should be fun, but that safety should always come first. So when you buy a trampoline from us, you can be sure that you are buying a trampoline of the highest quality and safety standards.