Shop by Category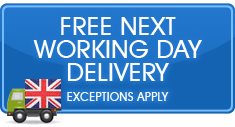 Atlantic Trampolines Latest Twitter Updates
RT @HonestMummy: Jumped spent twenty minutes jumping on a trampoline. That's the same as going for a run isn't it?!

RT @Jac_inabox: Is it justifiable to buy a trampoline for the garden when you're 24? I really want one and always have done & have peter pa…

'Äú@charmele0n: Do not leave ur phone in ur pocket unlocked or you'll accidently buy 2 birthing balls and a trampoline'ÄĚ Sounds good to us!

RT @Mia_IvoryCoast: If I won 1 million dollars the first thing I'd buy is a trampoline.
Trampoline Padding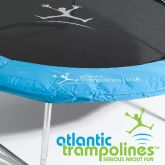 6ft Spring Padding

£36.98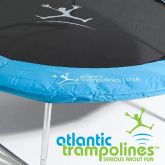 8ft Spring Padding

£42.98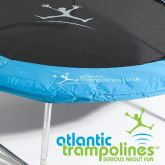 10ft Spring Padding

£48.98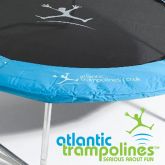 12ft Spring Padding

£54.98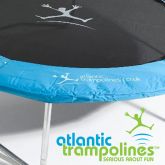 13ft Spring Padding

£57.98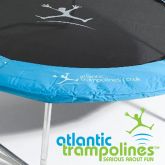 14ft Spring Padding

£60.98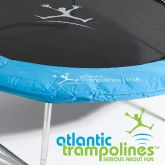 15ft Spring Padding

£66.98
Showing items 1 to 7 of a total of 7
Replacement Trampoline Padding
Our Trampoline pads are of the highest quality and far superior to PVC padding that you can find at other trampoline pad manufacturers, which often crack in the sun, and can fit any size trampoline.
Trampoline padding has a big impact on the safety, comfort and durability of your trampoline and so if you need to replace your trampoline pad, for any trampoline manufacturer, we stock all sizes of round trampoline pads from 15ft trampoline pads right down to 6ft trampoline pads.
We know that all products eventually succumb to wear and tear, the trampoline pad is no exception, even though the trampoline pad is made from high quality materials, its natural life can come to a premature end by accident.
Our Trampoline Pads: 12mm thick 260mm wide double thick weather resistant padding. The padding is a waterproof top layer vinyl, bottom layer PE and has closed-cell foam that does not absorb water or mildew or lose shape. The trampoline pad is fixed securely with toggle system, and elastic ties with hooks.

All our Trampoline pads are double thick weather resistant trampoline padding. The trampoline pad is a waterproof Top layer vinyl/polyester, bottom layer PE and has closed cell foam that does not absorb water, mildew or lose shape.

If you have any question regarding pads for trampoline or need any help looking for trampoline padding please call us free on 0800 032 5879.