Shop by Category
Atlantic Trampolines Latest Twitter Updates
@LindsayCroucher we offer trampolines in seven sizes with free speedy delivery from our base in Pembrokeshire http://t.co/eIHn8VSEBd

RT @LeadOnWales: Andrew Jardine of @atlantictramps also confirmed speaker for Lead On 2015 @HiltonCardiff July 1st. Tickets from http://t.cā€¦

RT @ItsKyleStewart: Trampolines are fun šŸ˜†

ā€œ@elenaadeluca: I asked Alex what he wants to buy when we are adults with real money and he said he wanted a trampoline !!!!ā€ Sensible chap!
Weather Cover for 6ft Trampoline
This trampoline cover will fit all 6ft round trampolines.
There is a small gauzed hole at the centre to allow water to drain through and prevent pooling. Pooling creates undue strain and stress on the frame and causes springs to stretch unnecessarily.
This protective trampoline cover is essential for keeping off leaves, twigs, sap, bird droppings and other airborne debris and is also a great way to keep the padding covering the springs looking like new.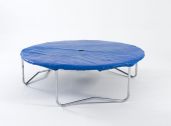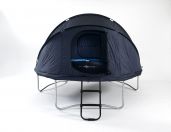 6ft Trampoline Tent (NB does not include trampoline)

£72.98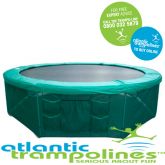 6ft Trampoline Skirt

£27.98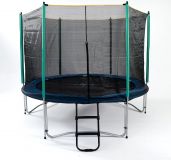 6ft Safety Enclosure (Does not Include Trampoline or Ladder)

£60.98
The trampoline cover has elasticated straps which go under the frame and hook directly onto the jump mat D-rings, keeping it secured in place on the trampoline.
The cover is made of PE 100gm
Atlantic Trampolines offer FREE Next Day Delivery within mainland UK and FREE installation for customers within a 20 mile radius of our Pembroke Dock warehouse
We offer FREE next working day delivery on all orders recieved by midday to the mainland UK and an paid trampoline installation service is available for customers within 20 miles of our Pembroke Dock warehouse. We are unable to give a designated time of delivery and deliveries can be anytime between 8am and 6pm.

Reviews for Weather Cover for 6ft Trampoline