Shop by Category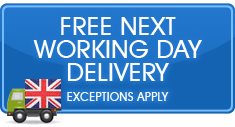 Atlantic Trampolines Latest Twitter Updates
@momslrb according to NASA, 10 mins of bouncing on a trampoline is equivalent exercise to 30 mins of jogging

Happy Easter! Looks like the Easter Bunnies are enjoying their trampoline today too http://t.co/eIHn8VBBzd http://t.co/zSm0xlHToP

@999samhoggard Good morning! Our 14ft trampoline is £290, very bouncy and built to last http://t.co/NbIX6nP8Jj with free UK delivery

@westbrookdanni parents often tell us the trampoline was the best present they bought for their kids. Have your kids got a trampoline yet?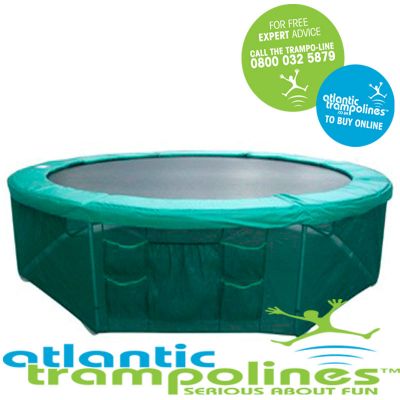 Safety Skirt for 12ft Trampoline
An easy to attach trampoline Safety Skirt that runs around the legs of the trampoline, this will stop unwanted access from children or pets whilst somebody is jumping on the trampoline.

The Safety Skirt also has shoe bag pockets fitted into the netting to store your shoes and drinks off the ground or to hold watches and jewellery that should be removed when using the trampoline.

NOTE: This item is the skirt and not the spring padding that covers the springs.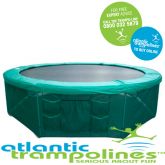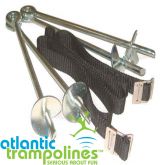 Anchor Kit

£21.98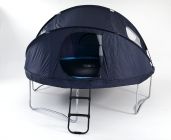 12ft Trampoline Tent (NB does not include trampoline)

£102.98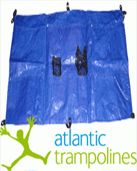 Trampoline Shoe Bag

£21.98
We offer FREE next day delivery throughout mainland UK.
We offer FREE next working day delivery on all orders recieved by midday to the mainland UK and an paid trampoline installation service is available for customers within 20 miles of our Pembroke Dock warehouse. We are unable to give a designated time of delivery and deliveries can be anytime between 8am and 6pm.

Reviews for Safety Skirt for 12ft Trampoline